About Us
Established in year 2000, Live Productions has evolved into a fully fledged event, Event Production and Management provider. The efficient and fluent Live Productions team of 20 ensures that your event however large or small, is undertaken with responsibility and executed with passion and a dedication to client satisfaction.
Live Productions (Pvt.) Ltd is a limited liability company registered in Sri Lanka under the certificate No. PV 15212. The main focus areas/activities of the Company are in the fields of Event Production and Management; supplying various products and services in this regard. Live Productions is a fully fledged business entity with all required registrations and certifications.
Live Productions hosts its own offices and workshop in Rajagiriya, Sri Jayawardenapura, the capital city of Colombo.
The 12,000 Sq ft facility includes the Production Office, Equipment Store, Workshop, Client Lounge and Product Testing/Demo Hall.
A dedicated range of large and narrow body lorries are on hand to ensure that all equipment and other related event requirements are transported in a timely and punctual manner.
With easy access to Colombo and a fully equipped corporate location, Live Productions is fully geared to handle your choice of event.
Why choose Live Productions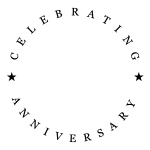 Wide Range of Proven Experience
With over 1000 events successfully delivered across 18 years, Live Productions counts on a wealth of skill and knowledge gathered over more than a decade of hands on industry experience.

Professional Approach
From concept to execution Live Productions ensures that each step is undertake and delivered in both a flexible and professional manner.

Dedication to Success
Live Productions believes that each event is important to our clients and no matter how large or small the task is, the Live Productions Team is passionate about undertaking, conceptualizing and delivering spellbinding events that are well received and most of all successful.

In-House advantage
With a wide catalogue of products and services avaible in-house, Live Productions is empowered to deliver stunning events that are much talked about. A crucial value addition the use of in-house equipment and specialist services makes sure that both time and money is saved, offering clients a value for money proposition with professionalism and a dedication to success, always part of the deal.